Interview with the Flight School Safety Managers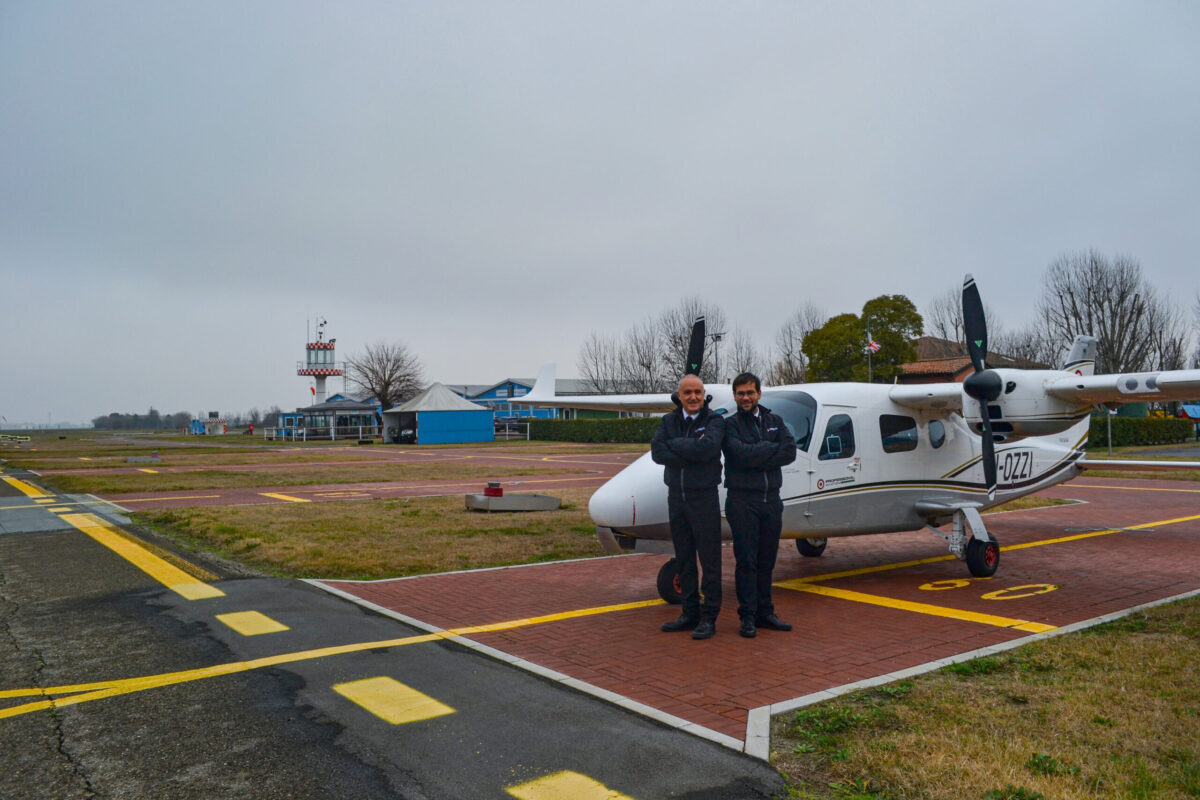 What is the role of a Safety Manager in an organization such as a flight school?
The main function of a Safety Manager is to plan, organize, and make available all possible preparations/countermeasures in order to prevent a flight accident.
Is this a mandatory role? Why is it important?
Yes, the Safety Manager is a mandatory role regulated by specific EASA-ENAC regulations and is directly dependent on the Accountable Manager, advising him/her on a daily basis for all flight safety aspects.
In a military context, this role is performed by the "Flight Safety Officer" who depends on the Commander of the Airport.
What areas of competence does the Safety Manager have and how does he act in an ATO?
The Safety Manager must be able to "live the airport" and all its components, interacting with pilots and maintenance personnel, with a keen eye, from a flight safety perspective, also on infrastructure such as hangars, runways, connections, fuel refuelling station, etc.
The Safety Manager must also interact continuously with the Head of Training, the Operations Office and the SOR.
It is important that he/she is always present, ready to advise, help, understand, trying to understand every day what the possible threats (which we like to call "rattlesnakes") are that lurk in the most unexpected places.
However, when an accident unfortunately happens, the Safety Manager is the first to be involved in trying to understand what happened and prevent subsequent similar incidents. Because there are no new incidents, but only new… actors.
What requirements must a person have who takes on the role of Safety Manager?
It is good that he/she has consolidated experience, but ABOVE ALL, he/she must have an extremely important gift in his/her DNA: COMMON SENSE!
What is the role of the Deputy Safety Manager?
The Deputy Safety Manager is the closest collaborator of the SM and his/her vice. Legally, this role may seem to be on the margins of the safety sector, but it is not: our "action" is aimed at promoting "team play", giving all safety actors the opportunity to grow and fully develop their potential.
We believe in collective growth through the brainstorming method.
In this sense, the Deputy SM is responsible for organizing safety meetings with all the company departments, assisting the SM for any need, facilitating the reporting of hazardous events and supporting internal investigations and audits, taking care of document preparation and organizing events. The required skills include knowledge of the relevant regulations, the ability to recognize hazardous situations and implement corrective measures, paying attention to details and giving the right value to COMMUNICATION. This latter remains fundamental in order to disseminate any concept unambiguously.
Is there anything else you want to add?
The role of the Safety Manager and his/her Deputy is beautiful and very satisfying; communicating 360° with all (I repeat ALL) the people who live and work at an airport is not only useful, but also very rewarding.
Never approach those who make mistakes with a repressive attitude, but rather be "understanding" because there are two categories of pilots or maintenance personnel: those who make mistakes and report them (making them available to others) and those who make mistakes but don't tell anyone. The third category, those who never make mistakes, hasn't been invented yet.
We therefore invite all those who are involved, at various levels and with different functions, in the good functioning of our school, but especially those closest to our hearts, our STUDENTS, to tell us what happens. Everyone will always find maximum understanding, we will be able to ensure transparency and at the same time maximum confidentiality. Those who make mistakes without committing a deliberate act have nothing to fear.
Because you see, we are not interested in "finding the guilty party," but in PREVENTING THE NEXT ACCIDENT, discovering the snakes before they strike one of us.
We conclude by emphasizing that dealing with Flight Safety grants those who perform this function the privilege of saving human lives!
Your Safety Managers,
Gen. Amedeo Magnani, Pasqualino Marsico