It's time to become an airline pilot!
On-the-job training and skill development will be the values that will enable you to get your dream career off the ground by becoming an airline pilot.
About
Passion for flying, innovation in training, and safety in the field drive us every day to provide the best educational and personal growth experience for all who wish to pursue a career in aviation.
Mission
In addition to didactic training, we are proud to be able to offer a well-rounded life experience at our campus and through the Aviation Community, where students can have meaningful experiences, grow together, and share their passion for flight in a context of togetherness and mutual support, forging unforgettable bonds that will stay with them for a lifetime.
"Professional Aviation aims to pass on its passion for flying to its students, providing them with the tools and training they need to become professional pilots. Our success is tied to that of our students, so we strive every day to pass on our love of flying and our skills to help students realize their dreams of becoming airline pilots."
Within our training school, students will be in the care of highly experienced professional instructors dedicated entirely to the training of future pilots. We believe in the value of knowledge sharing and mutual support: from day one, learners will be able to count on the support and availability of experienced teachers, who will help them keep up with programs, exams and an Aviation Community with whom they can share their ideas and experience, in a stimulating and innovative environment.
WE ENROLL WHAT WE CAN DELIVER
Closed-numbered classes make it possible to receive personalized and exclusive training, where all students will be able to follow hand in hand with the activities and services offered by the academy.
The academy's central and strategic location to major controlled airports enables it to train students in air traffic with tests and trials both in the air and on the ground, successfully preparing them to be able to meet the challenges that drive pilots every day.
Our commitment to safety is built into every aspect of our work-we ensure daily that the highest levels of safety are put in place. In fact, Professional Aviation is the only school in Italy with a safety compartment to monitor and prevent accidents during the training phase. In addition, our school is the first to have introduced the SOR (Air Department Operations Room), a runway-side station capable of allowing real-time monitoring of our aircraft in flight.
With our specialized in-house maintenance staff and approvals obtained from Cirrus Aircraft and Tecnam airlines, we ensure that the highest standards of safety and efficiency are met. In addition, the modernity of the fleet and the seriousness and precision we employ in our work guarantee absolute adherence to the timing and availability of aircraft.
Professional Aviation's school of higher education ensures that its students are prepared to enter any type of international airline. Our high-impact curricula are based on direct instruction and practical use of the English language. With ENAC AREA 100 KSA certification, we are able to provide future pilots with tools to develop knowledge, skills and attitudes from the first day of class, preparing them to interface competitively in the global aviation job market.
Contact
Come learn about the world of Professional Aviation
Does flying represent your professional goal? Would you like to approach this industry and learn to fly an airplane for passion? Want to get more information about our courses or events we have planned? Are you interested in learning about our school and our teaching method, or would you just like to meet us in person?
We are here for you. Contact us!
Come visit us
Professional Aviation
FlyOzzano Airfield
Sabbionara Street, 5
Ozzano dell'Emilia (BO)

Email: info@professionalaviation.it
Our base of operation
Our base of operations is a unique place where what you need to become a pilot is at your fingertips. You can find us at FlyOzzano Aviosuperficie, which, located in Ozzano dell'Emilia in the province of Bologna, offers hangars, fuel pumps, a restaurant and a clubhouse for pilots in transit. Everything is completely surrounded by the green hills of Bologna making it a relaxing place that is different from the airport realities that surround us, a unique environment that will make everything a fantastic experience. You will thus be able to spend a different day having fun in contact with nature.
Ready to live an unforgettable day? We are waiting for you!
Come raggiungere la nostra sede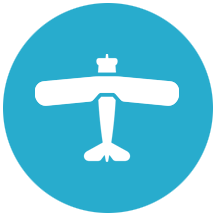 Coordinate: N 44° 28.5' E011° 32.5'
Orientamento pista 03/21 in pista in asfalto
Ozzano Radio: 128,45
Via Sabbionara, 5 – Ozzano dell'Emilia
Tangenziale nord di Bologna
Uscita 13 San Lazzaro di Savena
Direzione Ozzano dell'Emilia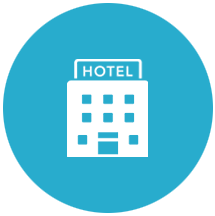 Per chi desidera godersi per più di un giorno i corsi e le esperienze offerte da PROFESSIONAL AVIATION è possibile alloggiare nel nuovissimo B&B di Caterina all'Hotel Eurogarden.
Train like We Fly and Fly like We Train
Scenario-based training, glass cockpit avionics on 100 percent of the fleet, a modern simulator, careful standardization of instructors–these are just some of the elements that characterize us and for which we want to be identified.
At PROFESSIONAL AVIATION, we want our students to become professional pilots who can perform to the highest standards in an airline or any other professional setting.
Aeronautical Decision Making, Situational Awarness, CRM are just a few of the aspects we look after in your training. Hard skills are important but a good driver needs a good head before a good hand. This is what man has learned in a century of aviation, this is what we pass on to our students.